Graduated from McMaster University in 2006 in Medicine and pursued Psychiatry residency training at the University of Toronto, graduating in 2011. Heather has been working
in Kelowna, BC from 2011 to present. Heather specializes in Child and Adolescent Psychiatry, and Eating Disorders. When asked why she wants to work for Healthy Essentials Clinic Heather says, "I love to be part of a multidisciplinary team and look forward to incorporating holistic
modalities to provide comprehensive care to clients and families".
Hobbies: Skiing
Jennifer has been working as a dietitian since November 2005 working in a variety of settings such as: long term care, private practice, sports nutrition, eating disorder center, acute care hospital setting with adults, acute care hospital setting in pediatrics and neonatal intensive care unit (NICU), nutrition tours at the grocery store, group nutrition education session. Jennifer specializes in: inpatient and outpatient pediatric care, neonatal intensive care, youth and adult eating disorders. When asked why she wants to work for Healthy Essentials Clinic Jennifer say: " I have a strong desire to help those struggling with mental health issues – particularly eating disorder. The outpatient team approach from HEC will fill the gap in healthcare for those requiring more intensive outpatient therapy".
Hobbies: Raising my 7 month old baby girl, running, spending time in the kitchen
Linda grew up and graduated in Devon, Alberta. She moved to BC right after graduation and settled in Richmond initially before moving to Lake Country in 1992, and now calls this home.
Linda Graduated with her Counselling Degree in 2016 and has been working in the field since, specializing in teens / adolescents, women of all ages (50+), job related stress and fatigue, relationship issues and families of special need children.
When asked why she wants to work for Healthy Essentials Clinic Linda says: "I believe in what the clinic stands for, a holistic approach to healing. I feel I have a great deal to offer the clinic and look forward to being a part of a team that will make a difference when it comes to mental illness".
Hobbies: Camping and hiking
Originally from Boulder Colorado, but has been living in Kelowna since 2007. J.B. began as a refugee resettlement worker in Seattle working with HIV positive refugees in resettlement and medical support. J.B. later joined a rural Youth and Family Service agency where he was the Prevention Program Manager, working to provide a variety of non-clinical services to support children/teens and parents. J.B. is a parent educator and later provided clinical services to children/families. In Kelowna J.B. was with the School of Social Work providing student support in field education. For the past 8 years he has facilitated a Men In Change group for Kelowna Family Center.

J.B. specializes in Play therapy, mindfulness approach to anxiety, cognitive behavior therapy and groups. I work with a lot of boys and men who are experiencing the transition of divorce and separation.
When asked why he wants to work for HEC J.B. said : " I am drawn to the team approach to mental health challenges. Working in isolation can lead to both burn-out, but also is not supportive of the social/environmental being we are. I embrace a systems approach or bio/psycho/social response to many challenges faced today".
Hobbies: Outdoors enthusiast, and enjoy snowboarding, mountain biking , cycling and camping. Good,healthy, local and sustainable food is an interest.
Shannon has been working in the field for 15 years. Shannon specializes in trauma-informed, culturally safe and spiritually sensitive and supportive counselling for individuals, families and groups working through mild – moderate mental health challenges including depression, anxiety, grief and loss (including pregnancy loss) intra-personal distress and family violence.
When asked why she wants to work with HEC, Shannon says: "I wholeheartedly share the values of courage, trust, respect and integrity, and I believe in the significance of interdisciplinary collaboration to ensure competent, comprehensive and compassionate family and client-centered care".

Hobbies: I love to work in my garden, play with my grand-kids and enjoy healthy activities and food!

Born and raised in Kelowna, Kristin graduated in 2012 with a Masters in Counselling from Gonzaga University and has been practicing as a therapist ever since. She specializes in eating disorders as well as helping individuals make sense of their lives by integrating their past experiences and history into an understanding of their present circumstances using many modalities. Kristin also loves coaching parents and caregivers who have loved ones experiencing challenges in their lives.
Why work with HEC? " I love that HEC is a team approach. Every person has many components that make them whole, it is my belief that a multi-disciplinary and collaborative approach is best to encourage individuals to live wholehearted lives of purpose and meaning."
Hobbies: Two years ago Kristin joined a swim club in Kelowna and I has swam in the Swim Across the Lake three times since 2017. She also loves biking throughout various parts of the world with her husband and friends.
Originally from Winnipeg, Nadia obtained her Bachelor of Science at the University of Manitoba, a medical degree at the University of Ottawa, and completed her residency training at the Universities of Manitoba and Alberta. Nadia has been practicing as a psychiatrist since 2007 and specializes in integrative psychiatry and psychotherapy.
Why work for HEC: "It's inspiring to be part of a team that provides such comprehensive and collaborative care— a team that helps people connect to their capacities for healing, resilience, and growth."
Hobbies: Staying physically and mentally active; spending time with loved ones.
Jen Taubensee is an occupational therapist who is inspired by the love, dedication, expertise, and resiliency of families facing obstacles. She believes that when engaging in meaningful activities (occupations) we find presence, acceptance, and growth, as well as the opportunity to build skills and connect with others. She helps families set just right challenges to achieve success in activities that matter to them!
Hobbies: In her free time Jen likes to read research and books, mountain bike, open water swim, craft/paint, podcast, and makes time to play outside.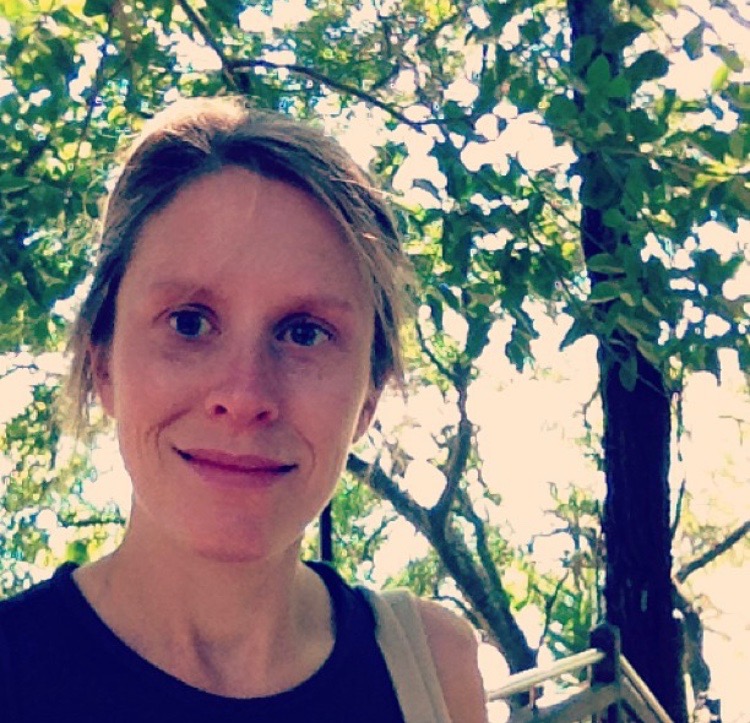 Originally from Newfoundland, Jennifer has been working for over a decade as a physiotherapist and has worked in several locations and settings across Canada as well as Australia. She has taken courses in rehabilitative pilates with the APPI, has her Level 1 certification with the Acupuncture Foundation of Canada and has additional training in intramuscular and trigger point dry needling. Jennifer is also a certified sports first responder and works with various sports teams/events throughout the year.
Hobbies: Running, skiing, anything outdoors
Originally from Mexico, specifically from Mazatlan, but has found herself settled in the beautiful Okanagan. Adriana has worked in the fitness industry since 2012. She specializes in Therapeutic Pilates, Reformer and Mat Pilates for small and large groups.
Why work for HEC: "I share HEC Values. I believe everyone deserves JOY for life. HEC contributes with all its resources to help clients enjoy life."
Hobbies: Fitness!
Born and raised in the Okanagan, Mikayla has a Bachelors of Business Administration with a Marketing Major. Mikayla grew up knowing that good mental health was a necessary part of everyday life, and this is why she wanted to be apart of the HEC team. With her marketing knowledge, Mikayla is reaching out to others to let them know that self care is an important part of life's journey, and that HEC can help.
Hobbies: Skiing, hiking, soccer, really anything outdoors!
Born in Abbotsford but raised in Lake Country, Niki has been working in the field for five years and is passionate about mental health and post-partum depression.
Why work for HEC? "I love the basis behind HEC and I am so happy there is this type of clinic to help people who need it."
Hobbies: Wood working!